WORKING HOURS AND LAB PRODUCTION
Please note that working days do not include the day of collection/delivery or weekends and holidays.
Fixed Restorations, Removables, Snore Appliances, Mouthguards/Bite Splints, Temporary/Diagnostic Wax-ups, and Orthodontic Appliances: We require 10 in-lab working days. We do offer "rush" service available for some cases. Call the lab at 877.552.7238 for more information before you send your case.
Scanned cases specifically for ZirLifeUSA, ZirLife Aesthetic & Emax CAD, that don't require a model:
We require 5 in-lab working days.
Implants & Custom Abutments: We require 15 in-lab working days. We do not offer "rush" service for implants.
Repairs, Additions, and Relines: We require 2 to 7 in-lab working days. Please call the lab to schedule your case.
Office Hours: Mon-Fri 8:30 a.m. to 5 p.m.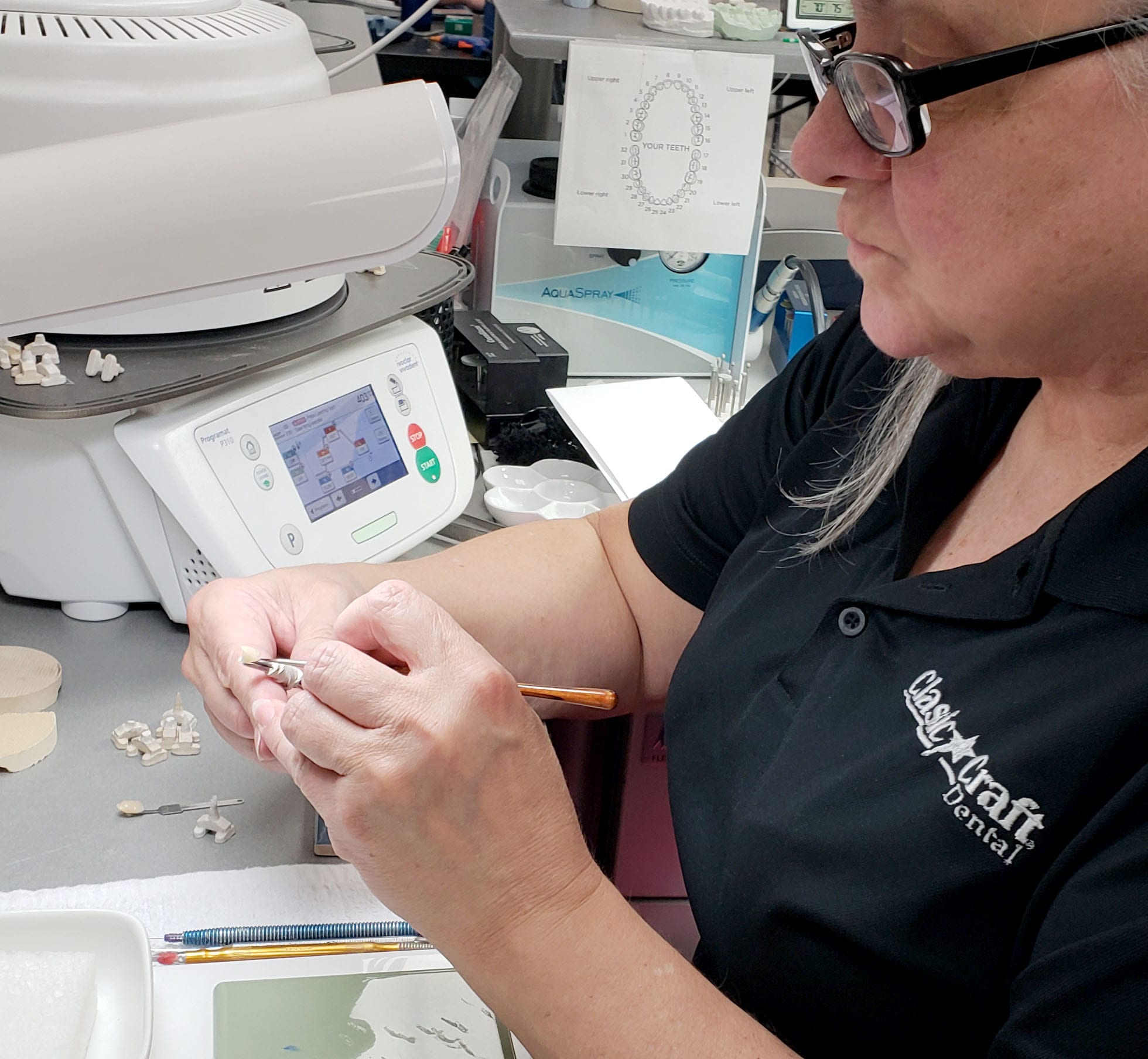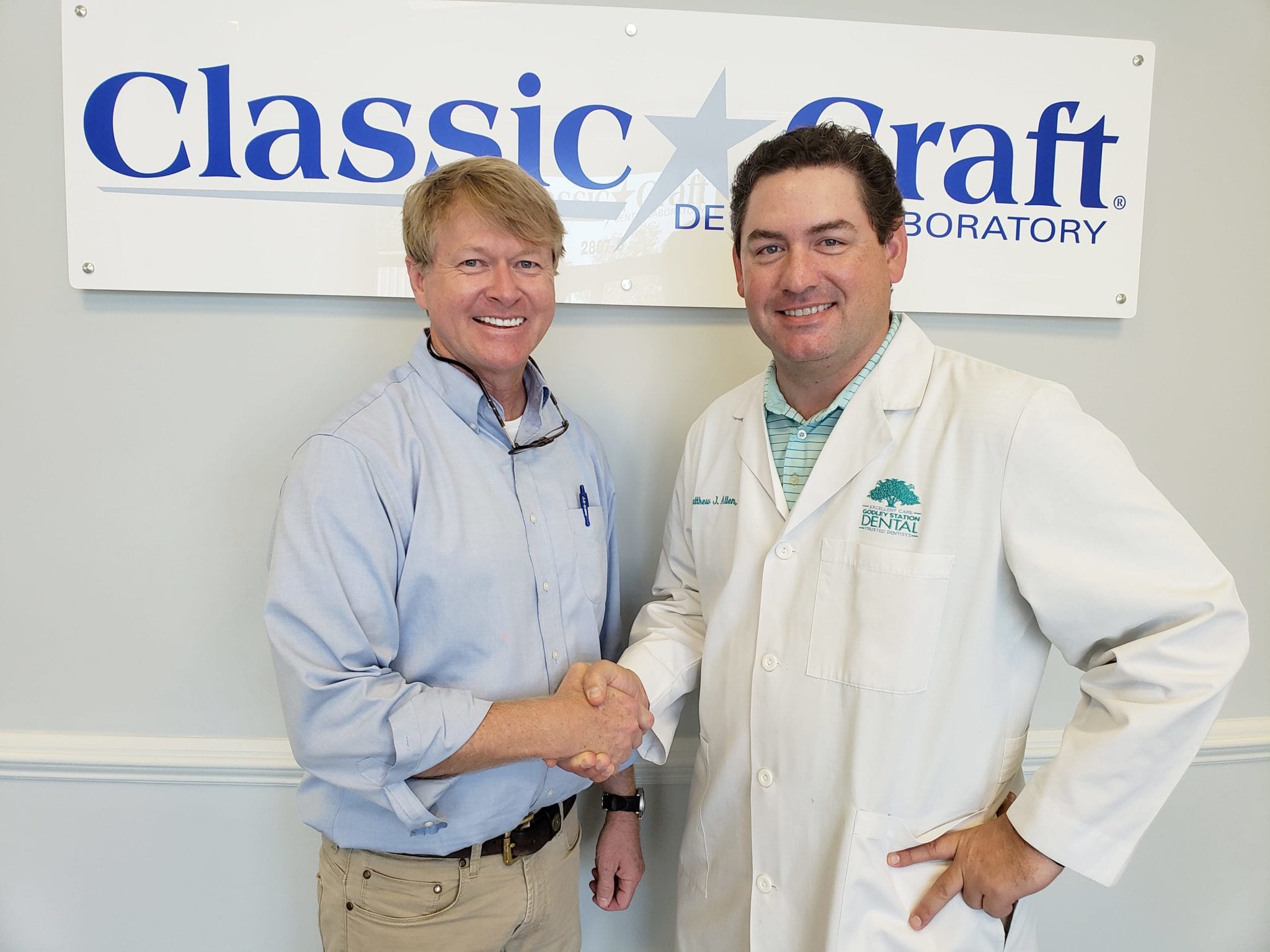 TOTAL QUALITY MANAGEMENT
Classic Craft Dental Laboratory uses only the finest materials to craft products with nature's design principles in mind. These design features include: emergence profile, interproximal relationships, smile contour, proper occlusion, translucency, and marginal integrity.
All of this adds up to shorter chair time and smiling patients. By using a TQM (Total Quality Management) approach to our system-based craft, we are able to deliver a predictable fit, finish, functionality, and aesthetic. Classic Craft's predictability gives you the comfort in knowing that every appliance you place from us will help you build a legacy practice and drive patient referrals. Call the Classic Craft technical representative in your area to receive your TQM experience today!
WHAT WE NEED FROM YOU
We've developed systems which produce consistent restorations, delivered on time.
The design of our restorations is dependent on what we receive from you. The following list ensures problem-free restorations designed to benefit your practice and patients.
Clear Margins
It is important that we see the margins clearly, whether using an impression material or using a digital scanner.
Bite Registration
We advise all our partners to include a bite registration with every case in order to understand your patient's anatomy.
Take the bite registration and shade before numbing the patient. This technique will give the lab the best accuracy.
Case Notes
To get the best aesthetic results, send a pre-op model and/or describe your treatment plan in detail.
Photos
Photos add clarity to a case and help us interpret your instructions. Send your photos to: pics@classiccraftdental.com
Rush Cases
Call the lab at 877.552.7238 before you send your case. We'll preload your case into our system and give you an expected return date.
WHAT YOU CAN EXPECT FROM US
We communicate with our partners as a part of the process. You will have a clear expectation of the completion of your case.
Progress Notifications
We send email notifications when your case is received and when it is ready to ship. The timeline is clear.
When you receive that first email, start the clock
We will have your case finished within 10 in-lab working days or 15 in-lab working days for implants and abutments. We will have your ZirLifeUSA, ZirLife Aesthetic & Emax CAD cases, that don't require a model, finished in 5 in-lab working days. Credit card must be on file to open an account.

Customer Service
We have a technical representative assigned to your account that can help you with any questions or needs.
You also have access to the laboratory to further assist you. Our toll-free number is 877.582.7238.

© 2022 Classic Craft Dental Laboratory