Classic Craft Dental Lab now offers milled titanium or custom-milled bars for over dentures. We have partnered with Atlantis to offer a unique variety of options for cases that are more complex in nature. Custom bars can be paired with a semi-fixed or fixed prothesis as dictated by your treatment plan. Custom-milled locator and Hader bars are also available.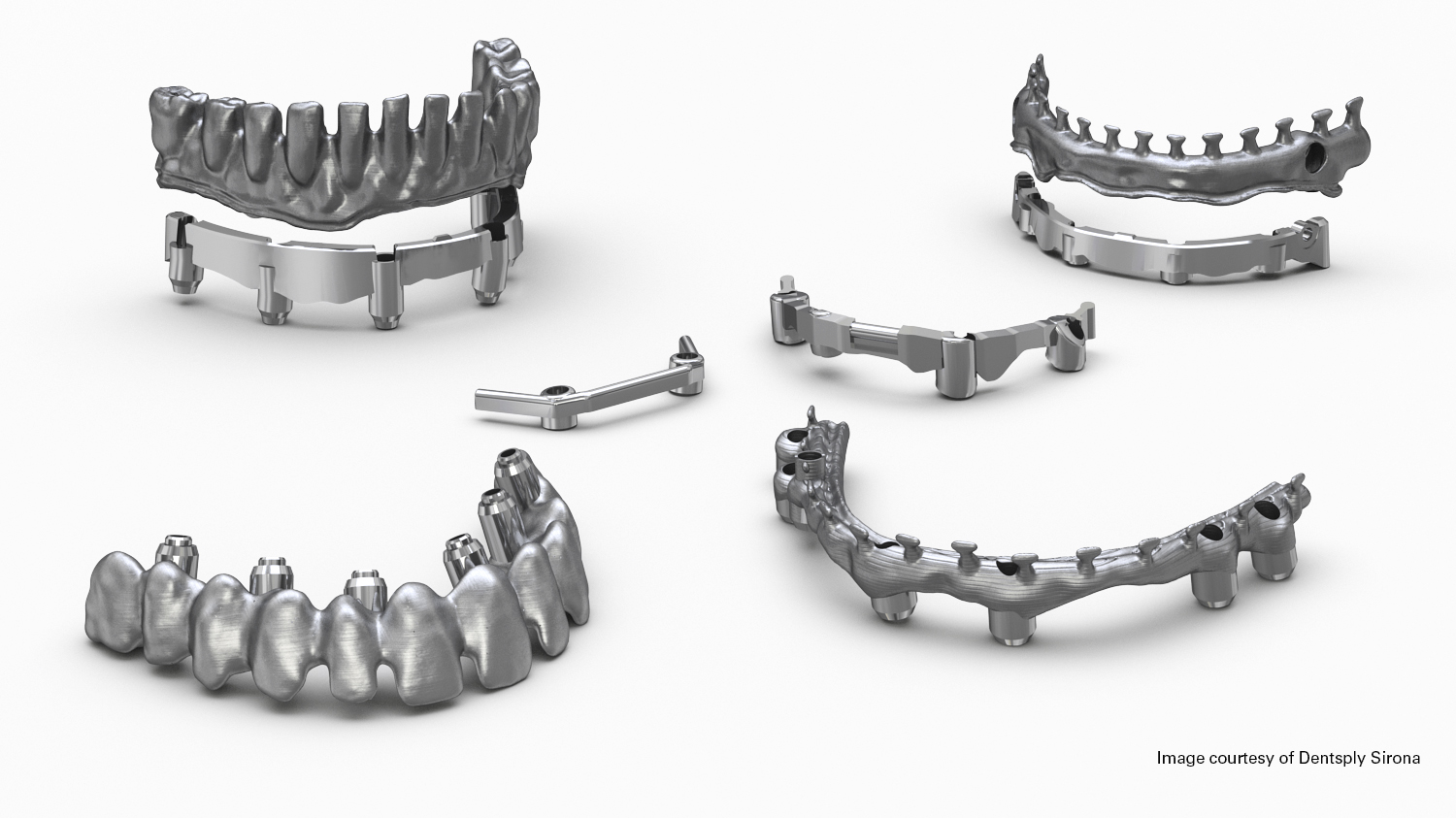 CUSTOM-CAST BAR FEATURES:
Solid titanium for increased strength

Increased flexibility when addressing A-P spread issues

Multiple attachment options

Can be cast with engaging or non-engaging UCLA abutments
CUSTOM-CAST BARS ARE
THE BEST SOLUTION FOR:
Increasing load distribution over multiple implants

Correcting difficult implant angles

Patient treatment plans requiring a semi-fixed prosthesis
If you have questions call Tyler Arnold at Classic Craft Dental Laboratory at 877.552.7238 for assistance.

© 2022 Classic Craft Dental Laboratory